You can customize the PhotographerDream theme to various styles and color schemes. This is, by far, the most flexible photoblogging theme for WordPress.
This particular theme was built especially for photographers. Website visitors will see photographer's works straight from the main page saving time for the unwanted clicks are eliminated!
Another trick embodied in the set-up is "Dimmer". It allows you to see how the picture would look with a different background. To do that – roll over gray scale rectangles above the picture to adjust the color of the background.
View the live demo here.
This theme comes with an options page located in admin section; this gives you a benefit of easily modifying pages yourself. Therefore you can modify:
Logo
Google analytics code
Top menu
Contact information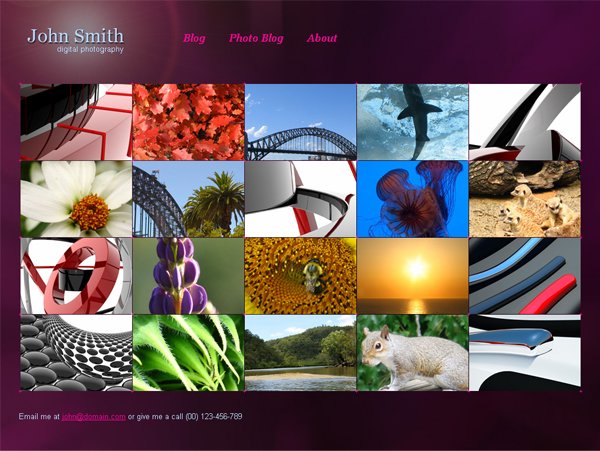 Your images are arranged in a grid for viewers to easily spot all of your photos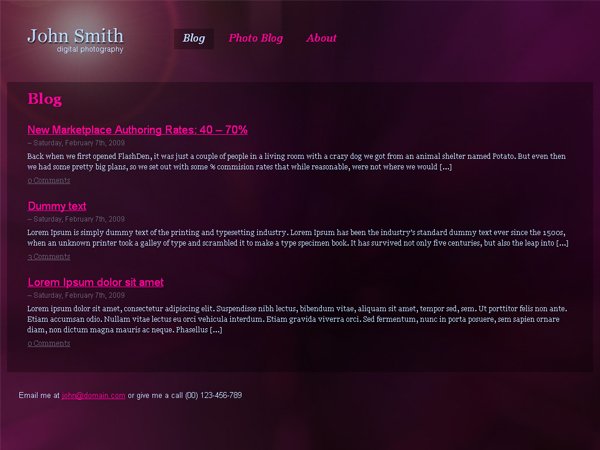 The PhotographerDream theme also boasts its own blog layout