A CSS Gallery WordPress theme for webmasters who want to build CSS showcase or web gallery. Packed with built in Tagging, Google ads and a sidebar block with 125 x 125 banner ads. Theme is valid XHTML 1.0 transitional and valid CSS!
Although the CSS Gallery theme was built for use as a tutorials gallery template, you can customize the theme to be used for photography blogs.
View the live demo here.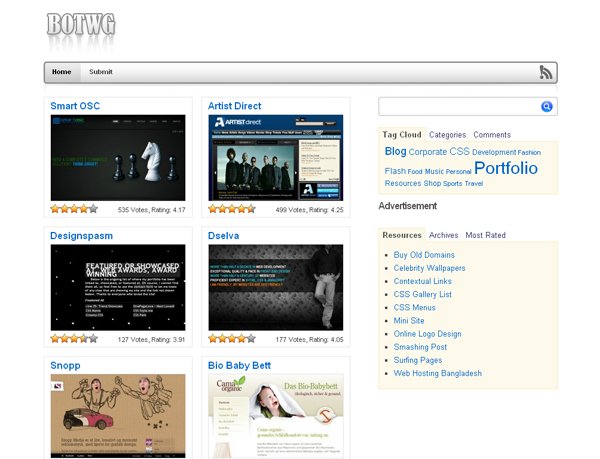 The homepage of this theme features a 2-column gallery and a widget-ready sidebar